The Bees & Me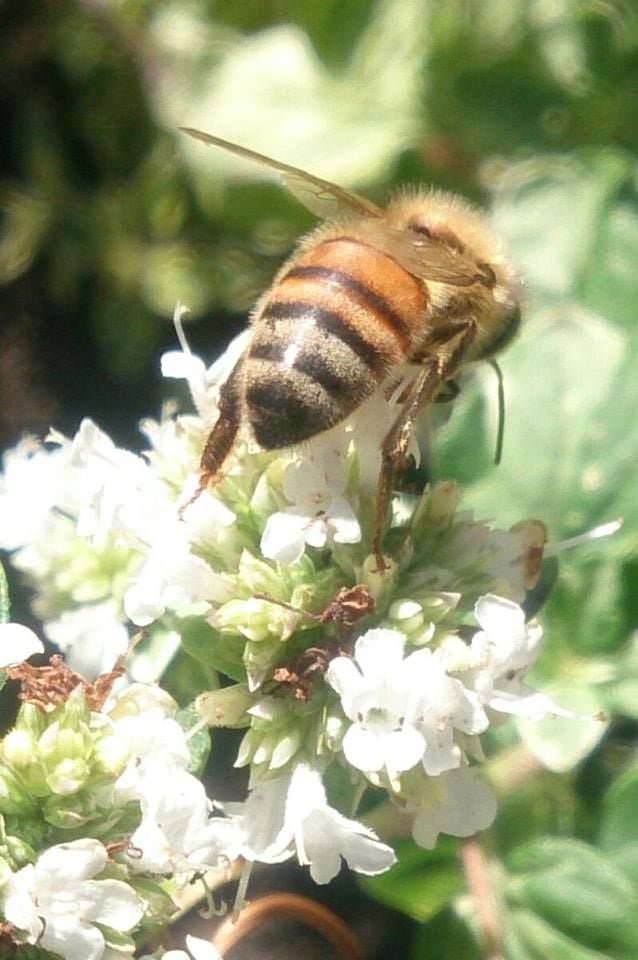 The Little Honey Bee Company is based in Surrey.
Honey bees will forage for up to 3 miles (and sometimes even further!) which means my bees are foraging on a wide range of flowers in parks, gardens, allotments and hedgerows. This produces a wonderful floral honey which will differ from year to year depending on the forage available. Honey and beeswax are harvested from these hives to be used in our range of gorgeous soaps and bath time treats.
Honey and beeswax are harvested from these hives to be used in the range of honey & beeswax skin care and bath products I produce at home in small batches.
I strongly believe bees should have their own food wherever possible so I only ever take the honey the bees can afford to give us. You can therefore be sure that our honey has not been taken at the expense of the bees.
All our beeswax & honey skincare and bath products are handmade in small quantities.
The ingredients used are kept as simple and natural as possible.
Most of our products contain essential oils carefully chosen for their wonderful benefits as well as their aroma.
Sometimes fragrance oils are used to give you the choice.
The products are wrapped, labelled and packed by hand .
WHERE IT ALL BEGAN
I can honestly say it never crossed my mind to be a beekeeper. Once upon a time I never gave bees a second glance. . .
It all began when my husband and I decided to take on an allotment on a site which was very overgrown.
I had noticed a little path leading into the big patch of brambles on, what looked like, an abandoned plot. One sunny evening I decided to explore where the path let and was amazed at what I found. At the end of this little path was a gate made out of a pallets. Looking over the gate I saw a plum tree, an apple tree, a little patch of grass, a shed with a stained glass window and a bee hive. I could imagine a deckchair outside the shed and sitting listening to the radio, or reading a book with the hum of the bees in the background and butterflies flitting past. After that evening whenever I went to the allotment I would wander down the little path and watch the bees for a while, saying good evening to them when I left.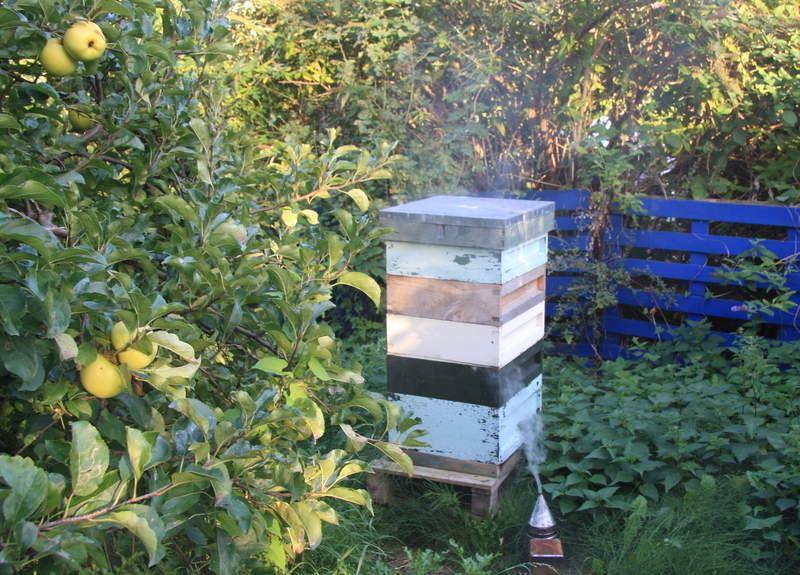 A few months later I heard that the beekeeper was looking for someone to take over the bees as he was moving out of the area. I remember thinking that as I liked honey I could take over the bees and have my own honey for breakfast.
I started doing some research into beekeeping and joined my local beekeepers' association.
The first time I looked in a hive and one of the experienced beekeepers started to explain what was going on inside the hive I was completely and utterly fascinated and have been hooked ever since.
Later that year I took over my first hive on the allotment and soon added a couple more.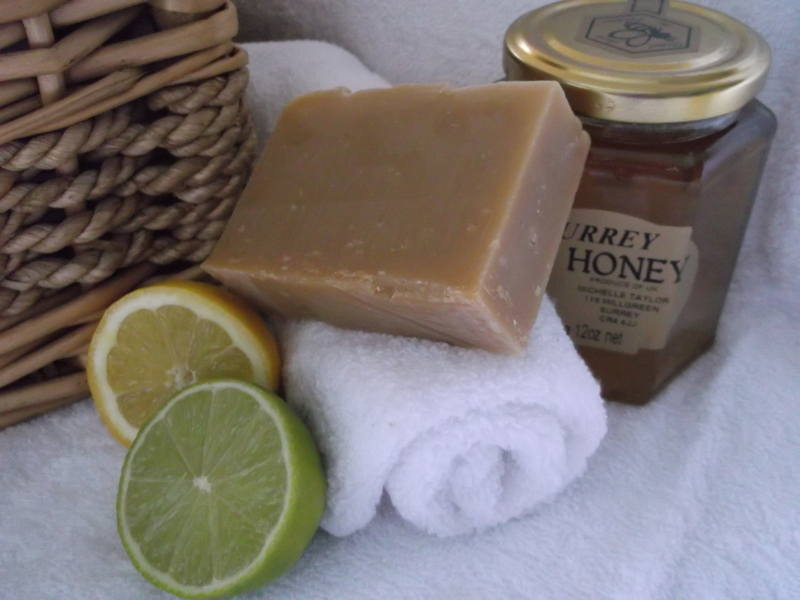 I had always had an interest in natural skincare products and it wasn't long before I want to incorporate honey and beeswax, together with all their wonderful properties, into soaps and lip balms. There followed many wonderful afternoons in the kitchen mixing up batches of soap and lip balms which I gave away to family and friends.
The idea occurred to me that perhaps I could sell a few soaps and lip balms alongside my honey. However I was aware it wasn't quite as simple as that so I started researching the rules and regulations governing selling cosmetics. I had my first products - soaps and lip balms - safety assessed by an independent chemist in order to be able to sell them. I don't think I'll ever forget the excitement of my first farmers market and my first sale. It was just bad luck there was a blizzard that day!
As time went on I continued spending time in the kitchen mixing up different products and bit by bit the range of products I was offering for sale grew.
I have been just as excited by each and every new product launched for sale as I was by the very first bar of soap I made.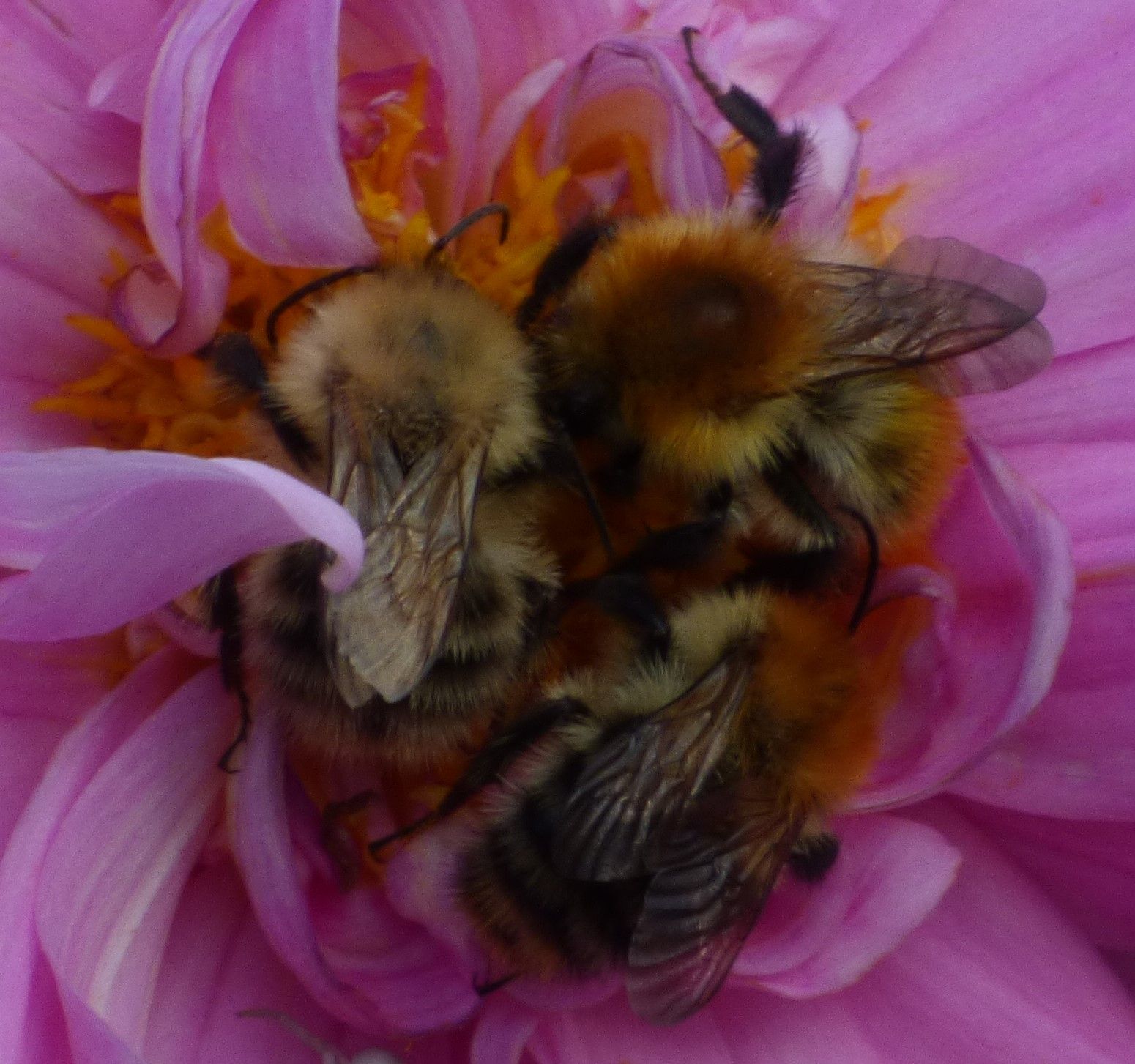 As a beekeeper I learned a lot about the problems facing honeybees, but I knew very little about the other types of bee, except they existed. Often I have been called out to collect a swarm to discover they weren't honey bees, but another type of bee of which I knew nothing. I set out to learn what I could and I discovered that not only do bumble bees and solitary bees also face problems, but they are just as fascinating as honey bees.
Once upon a time I would never have dreamt of standing in front of an audience and speaking, but I really enjoy sharing my passion for bees with talks for both children's schools and groups such as cubs, brownies and adult groups such as the WI, U3A and National Women's Association.
I am proud to have successfully auditioned as a speaker for the Surrey, East Sussex, West Sussex & West Kent Federations of the WI.